ADVOCATE ROADMAP
Community Engagement
AS HOMEBOAT
ST JAMES, MINNESOTA

We created and printed a series of billingual Community Advocate Roadmaps for the St. James community. The handbook is broken into four sections: Facilitation Strategies, Implementation Strategies, Program Administration, and a Research Appendix.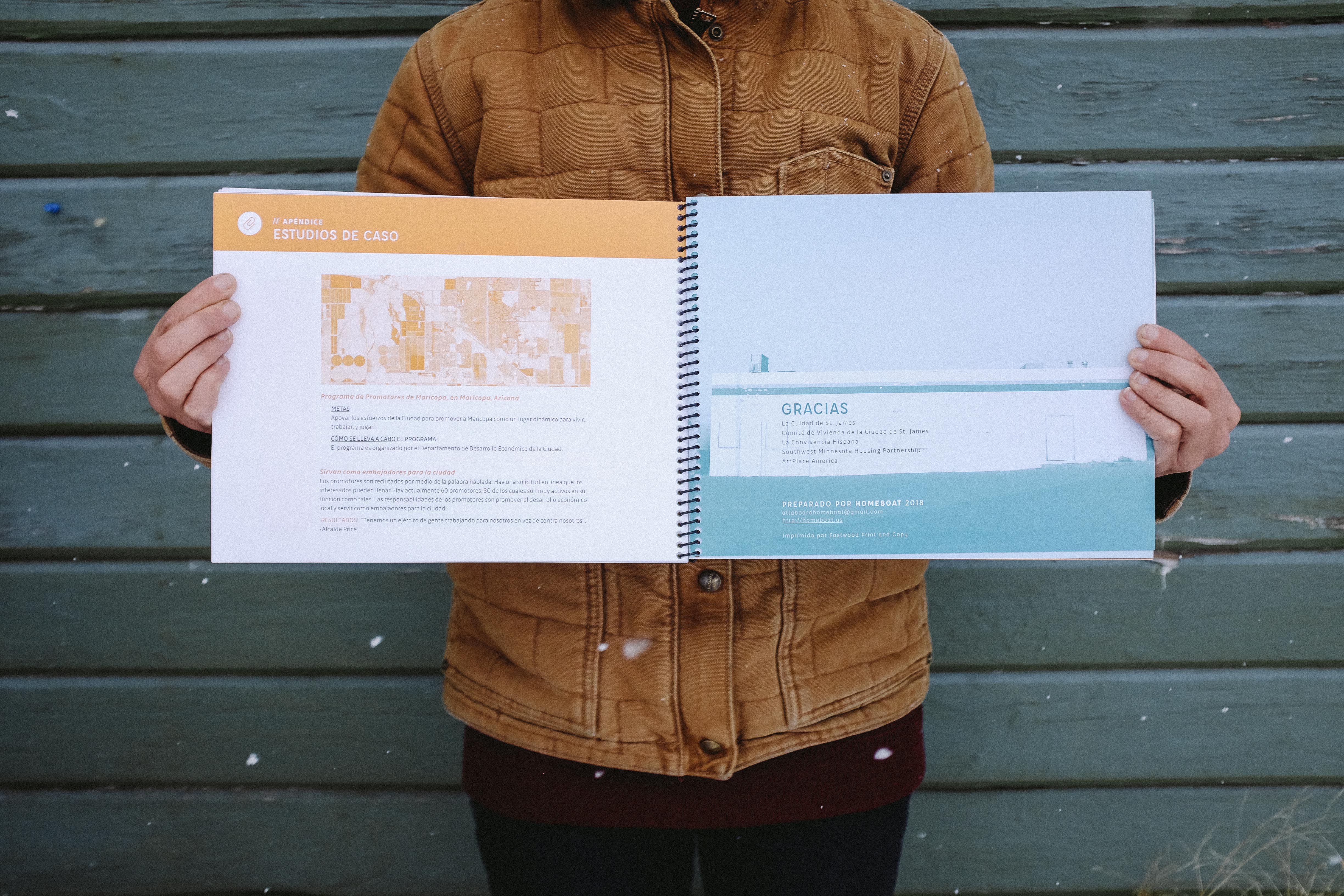 The Advocate Roadmap is a bilingual workbook that outlines a detailed timeline for a pilot year of a focused advocacy program in St. James. It also includes estimated budgets, roles and responsiblities, funding strategies, instructions for how to facilitate future workshops, and an appendix of like-minded prorgams across the country.


MARY WELCOME WELCOMES YOU
PO BOX 364
PALOUSE, WASH