TOOLS FOR INQUIRY
Research
WITH NICOLE LAVELLE
MANY PLACES, CALIFORNIA

A (still untitled) collection of projects exploring the ethics of visiting, the politics of engaged work, and what it means to be a citizen artist. We're reflecting, making tools for inquiry, and trying to ask the hard questions. Our practices incorporate strategies from graphic design, design research, workshop facilitation, journalism, and neighboring.

CT8: E. SIERRAS
Facilitator, Curator
WITH CABIN-TIME
LONE PINE, CALIFORNIA
APRIL 2017
Cabin-Time is a roaming creative residency to remote places. Through work and play that is both off-the-grid and on-the-land, Cabin-Time provides an opportunity for creative experimentation, adventures in landscape, and forever friendships. Cabin-Time: E. Sierras took 14 artists from around the United States to the Eastern Sierra Nevada Mountains for 9 days in April 2017.
SUPERBLOOM

Performance
ALABAMA HILLS, CALIFORNIA
APRIL 2017
The superbloom has me at my best shot, one loop that makes a line that makes geologic time going every which way but forward. We all have a color that opens only but once, face up in the sun, an opening and a closing and an opening again. It's our hundred-year bloomtime and I'm finding big blossomed feelings that i can't quite see my way out of. Oh eastern sierra, wear your best fault forward, untangle all the endings to let my fingers find the working way out.

Our new story starts and then scatters with the wind.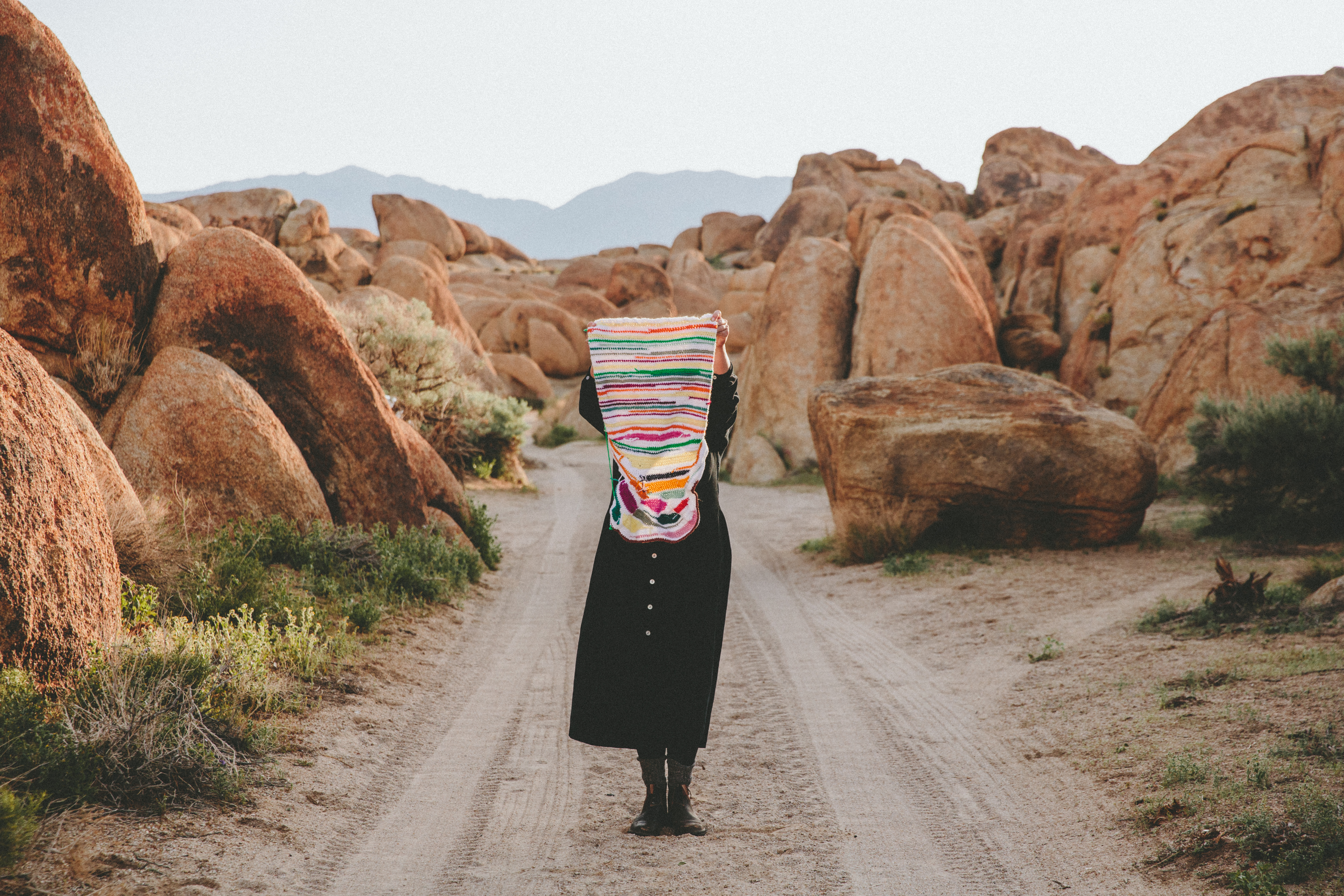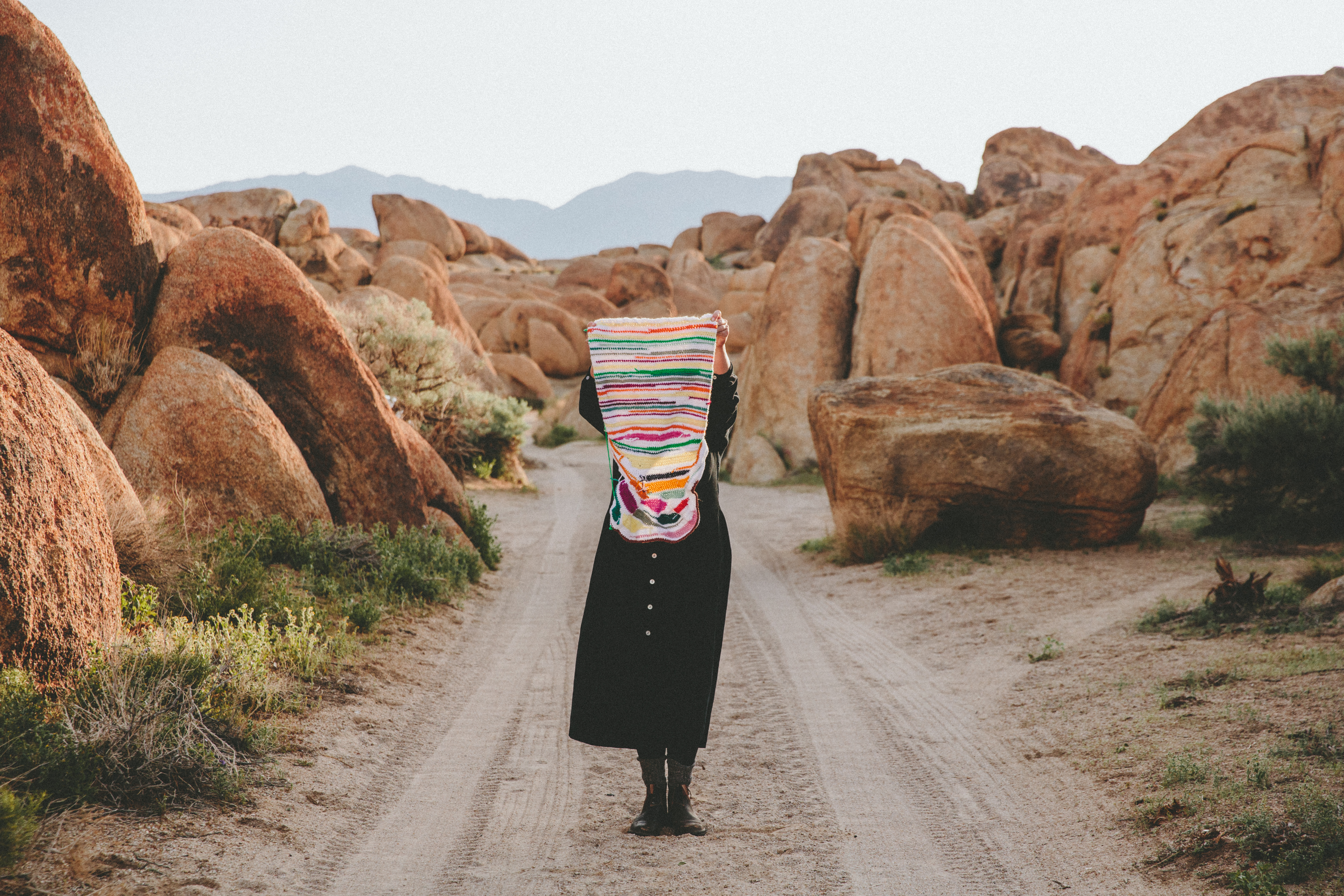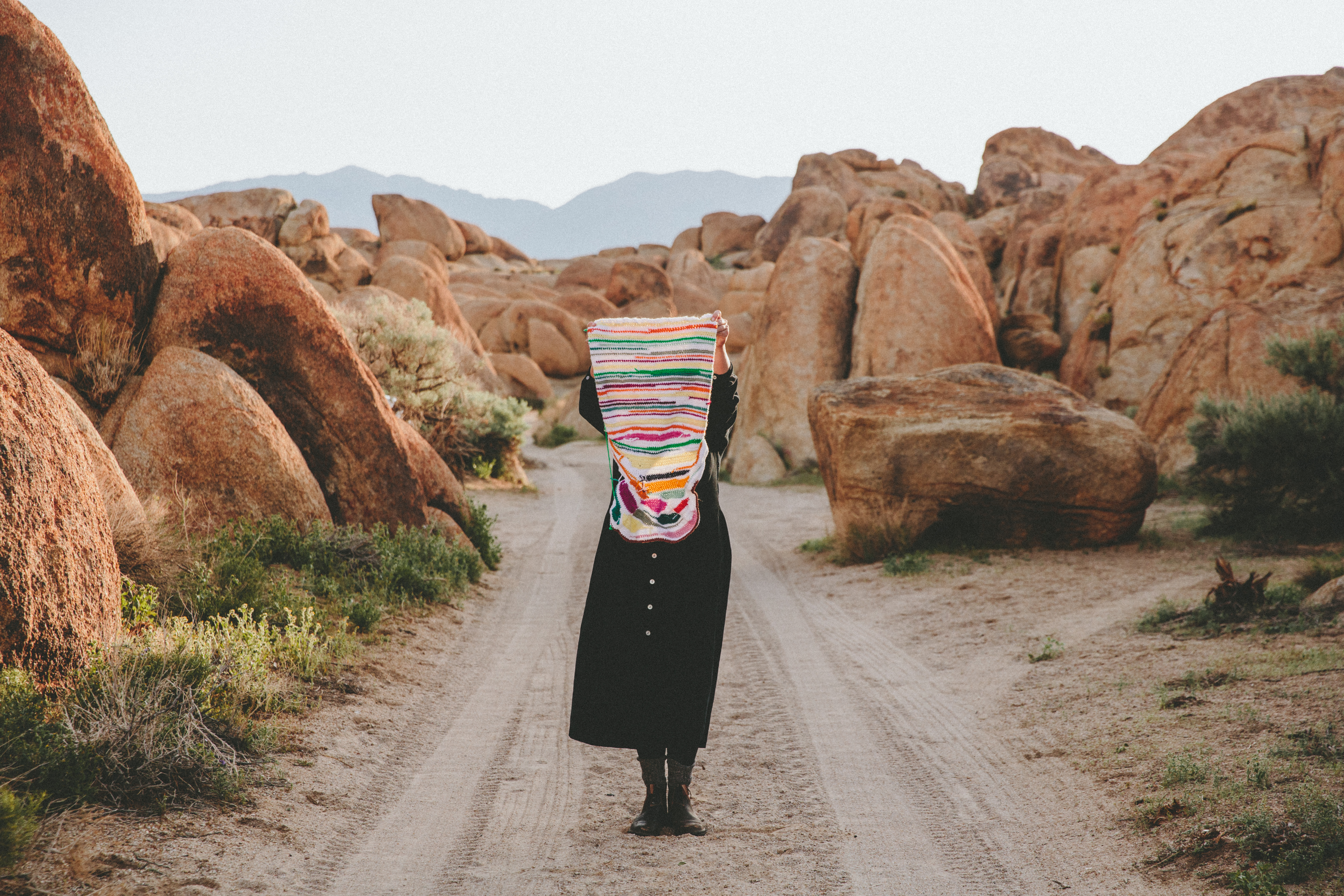 Photographs by Carson Davis Brown
555: SEEING RURAL
Facilitator, Curator
555 PILOT RESIDENCY
WITH BLUE SKY CENTER
NEW CUYAMA, CALIFORNIA
APRIL 2018
This pilot artist residency program at Blue Sky Center hosted five artists for five days in the five Shelton Huts in New Cuyama, California. The program brought artists to make work in, about, and with the community to create meaningful dialogue, socially vibrant spaces, and equitable partnerships in the Cuyama Valley. In the spirit of rural-urban exchange, the residency culminated in an exhibition in Santa Barbara, California.